contact information
Wherever I may roam.
I may be hard to reach at times, since I'm either driving or have my head buried in a pinball machine. Phone calls typically result in voicemail, so the best way to get in touch is by text or email. I'll do my best to be responsive...promise.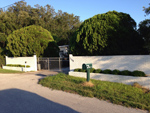 My shop is centrally located in Haines City, Florida.

Telephone:
E-mail:
tech@freeplayservices.com